Il Borgo
You arrive and go back in time, out of our world
The Borgo di Belvedere was created in 1500 by the Nobles of Piombino to escape from malaria, the one sung in the song "Marrema amara". This was because up here the air was healthier and life was more distant from the world. Here everyone had their own palace, large according to the importance of the family.
In the centre of the village there is still a small consecrated church, but the most beautiful thing is the view that opens out towards the reclaimed plain and the islands: it seems as if one can touch Elba and Montecristo.
Here there is a small community of 10 families who, in the summer period, join the guests of the structure in the restaurant on the square. When in the village (in Suvereto) they call me Monica Di Belvedere, I feel proud to be part of this magical place.

Watch the video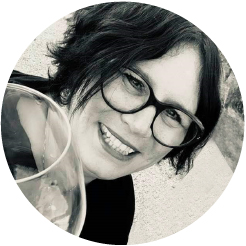 Monica Bongini
I am an architect who fell in love with the place. When the owners offered me the job of managing this structure, I could not say no. The small community of Belvedere welcomed me and adopted me, and when I am there I breathe an air of serenity and tranquillity that makes me happy.